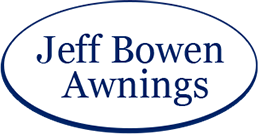 Providing a quality service since 1969
Jeff Bowen Awnings
---
Caravan and Motorhome Awnings for Sale
Estd 1969


Caravan and Mothorhome Awnings



Peace of mind
order now and reserve your awning and pay later

Need help
01787 882277 - Contact-us
why choose jeff bowen awnings for your new awning?
---
For over 45 years we have sold caravan and motorhome awnings, porches, sun canopies and accessories at the LOWEST prices with fast delivery.
We are one of the oldest awning mail-order companies in the UK and many of our customers have become 'regulars' over the years.
There are always many Special Offers due to our special purchasing arrangements with our manufacturers
Our site lists awnings by 'Manufacturer' and by 'Type' i.e. Motorhome awnings, Full awnings, Porch awnings, etc. to allow you to browse through all the different makes or through a particular style.
our latest product
our expertise
The new Walker Concept is a fantastic new 'Heavy Duty' awning made of a tough PVC "All Weather" material; both sides coated and washable. The Walker Concept is ideal for continuous, four seasons use.
All the windows in the Walker Concept have window blinds with zips. Both the side panels have full size ventilated mesh windows. The roof poles are 28mm steel.
The Walker Concept is available with a depth of 240 cm or 280 cm.